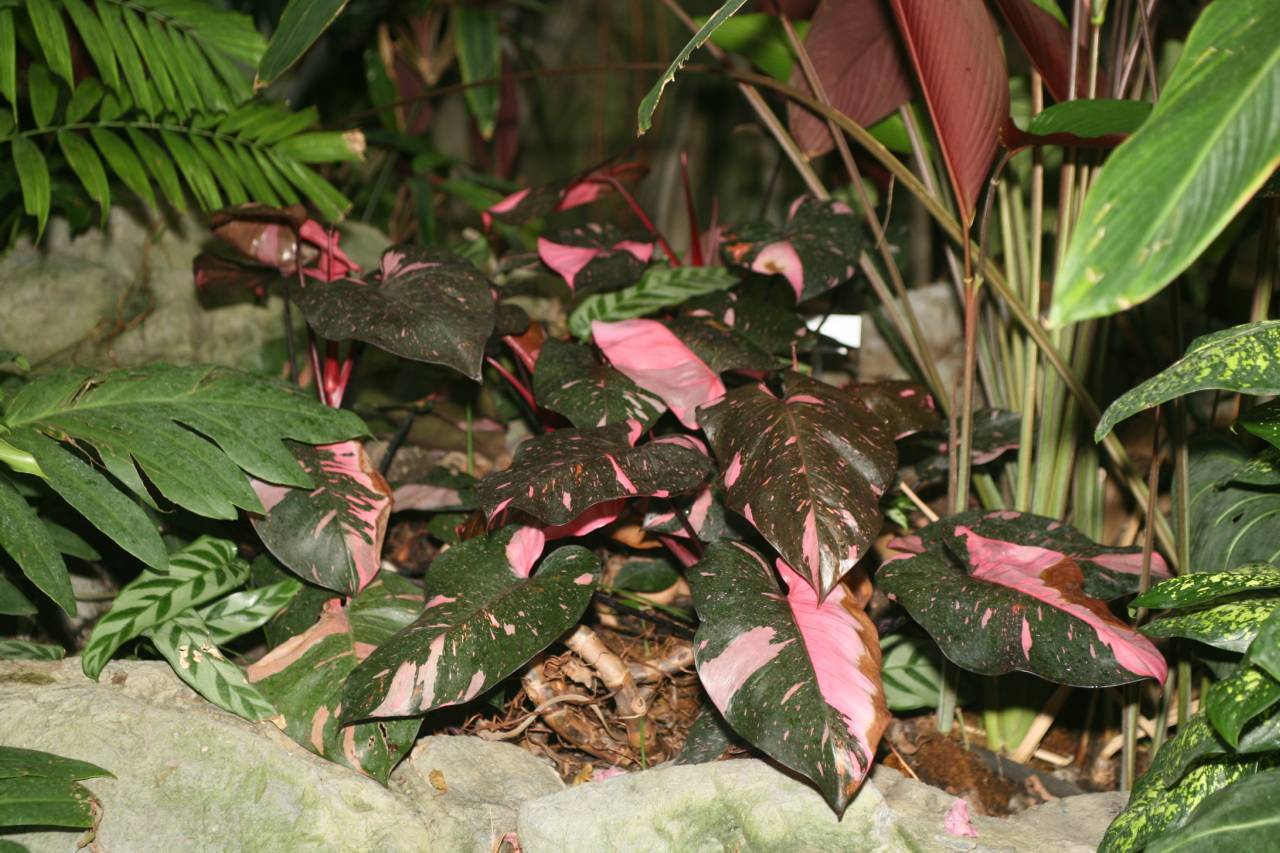 philodendron
Philodendron 'Pink Princess'
The Philodendron 'Pink Princess' is a stunning evergreen tropical plant. Growing to a height of 1-2 feet, its leaves are a unique pink-green and have dark-red, silver-vein marbling. It is desirable for its colorful foliage and is fairly easy to care for. A well-drained, moist soil and bright, indirect sunlight will keep it thriving. Its vining growth pattern and low-maintenance needs make it an attractive addition to any home, either in a container or in a hanging basket.
Cycle:
Herbaceous Perennial
Propagation:
Stem Propagation,Air Layering Propagation,Division
Flowers:
Purple-red spathe and white spadix Flowers
watering
The best way to care for a Philodendron 'Pink Princess' is to water it regularly and thoroughly. Ideally, water it around once a week to 10 days, checking the soil before watering and only adding water if the top 1-2 inches of soil is dry. If you have very hot, dry conditions in the summer, the plant may need water more frequently. At the same time, always avoid overwatering, as Philodendron 'Pink Princess' will suffer from root rot if it gets too much.
sunlight
Philodendron 'Pink Princess' plants prefer bright, indirect sunlight for about 4-6 hours each day. In the morning, you can give your plant some direct sun, but be sure to not leave it in direct sunlight for too long or it can become scorched. You'll want to avoid leaving your Philodendron in full afternoon sunlight as the afternoon sun can be too intense, especially during the summer months.
pruning
It is recommended to prune philodendron 'Pink Princess' in late spring or early summer. Pruning is important for encouraging lush leaves and should be done to remove any dead, damaged, or diseased parts. Trim off the leaves and stems that are wilted or starting to yellow. This will promote new growth and reduce the amount of space the plant takes up. When pruning, be sure to leave a few healthy leaves so the plant can continue to feed itself.