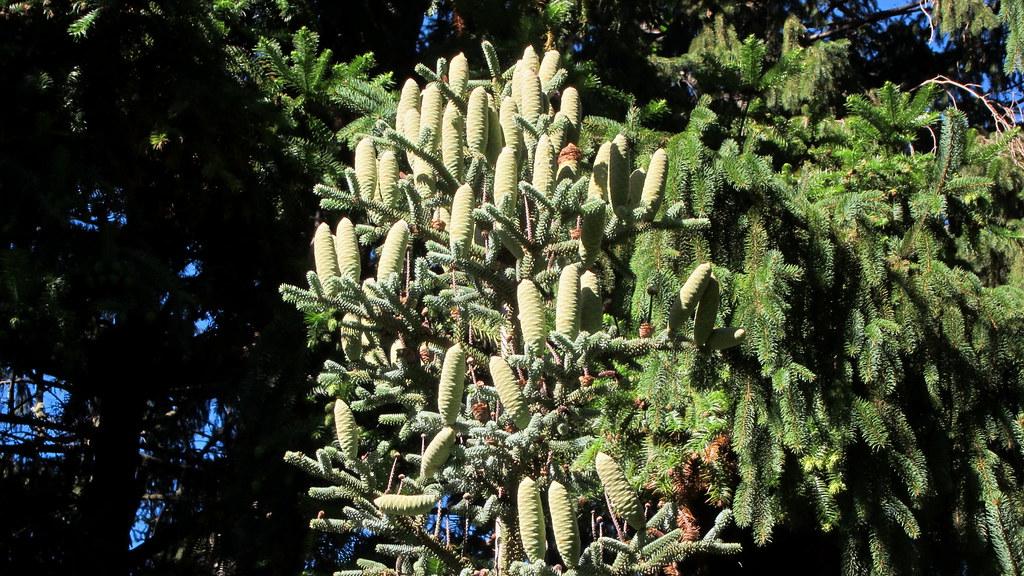 Blue Spanish Fir
Abies pinsapo 'Glauca'
Also Known As - Glaucous Spanish Fir

The Blue Spanish Fir (Abies pinsapo 'Glauca') is an amazing plant that is native to the mountains of southern Spain. Its beautiful blue needle-like foliage and pyramidal shape set it apart from other coniferous trees. This tree is an extremely hardy species, and can survive temperatures as low as -20 Fahrenheit. It is also incredibly drought tolerant, but will thrive with regular watering in the summer. Its striking blue color makes it the perfect accent to any landscaping design, adding a pop of color to your garden. It is also surprisingly fast-growing, making it ideal for creating a privacy screen quickly. All in all, the Blue Spanish Fir is an amazing plant that can bring year-round beauty to any garden!
Propagation:
Cutting,Grafting Propagation,Layering Propagation,Seed Propagation
Flowers:
Non-flowering Flowers
watering
Blue Spanish Fir should be watered once a week during the growing season (April - October in most locations). During this time, the plant should be watered deeply with about 1-2 inches of water each time. During the winter months (November - March), water whenever the soil feels dry to the touch. For maximum success, water your Blue Spanish Fir with filtered or rainwater whenever possible.
sunlight
Blue Spanish Fir trees prefer full sun, although they can tolerate light shade. For optimal growth, your Blue Spanish Fir should receive about 5 to 6 hours of direct sunlight per day as a minimum. The best time to provide sunlight for your Blue Spanish Fir is during the morning and afternoon, so it can benefit from the sun's warmth and intense light. Avoid exposing your Blue Spanish Fir to direct sunlight during the peak of the day from 10am to 2pm, as this can cause sunburn or heat stress to the tree.
pruning
Blue Spanish Fir plants should be pruned twice per year, once in early spring and once in mid-summer. Pruning in early spring should focus on removing diseased or damaged branches, as well as any crossing branches that may interfere with the plant's growth or shape. In mid-summer, pruning should focus on thinning out the canopy in order to promote new growth and encourage a full, symmetrical shape. When pruning, make sure to make cuts just above a healthy bud, angled away from the bud, and be sure to prune no more than a third of the total branch or foliage.
Season
Starts Flowering
Abies pinsapo 'Glauca' typically starts flowering in April.