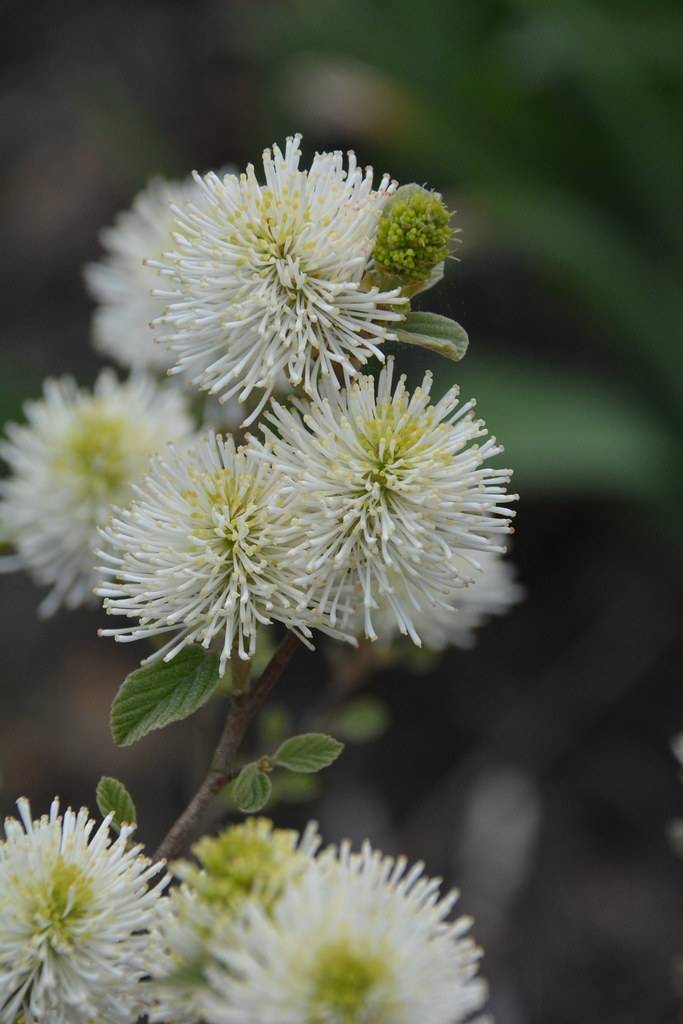 dwarf fothergilla
Fothergilla gardenii 'Jane Platt'
Dwarf Fothergilla (Fothergilla gardenii 'Jane Platt') is an incredibly versatile plant species that will bring year-round beauty to any garden. It produces fragrant white bottlebrush-shaped blooms in the spring, broad oval green leaves in the summer, and vibrant yellow and orange foliage in the fall. With its low mounding habit and a mature height of three feet, Dwarf Fothergilla is an excellent choice for residential landscapes. Also, this hardy shrub is very low maintenance and adapts to a variety of soils, so you can enjoy it for many years to come!
Propagation:
Cutting,Grafting Propagation,Layering Propagation,Division
watering
Dwarf fothergilla (Fothergilla gardeni 'Jane Platt') should be watered deeply and infrequently, when soil is dry to the touch. The soil should feel dry 1-half to 3-quarters of the way down and similar to a wrung-out sponge. During the growing season, water about 10-14 days, depending on weather conditions. Overwatering is almost as detrimental to the health of the plant as underwatering. During the winter months, water plants much less, only when the ground is dry for 2 weeks or more.
sunlight
Dwarf fothergilla (Fothergilla gardenii 'Jane Platt') thrives in full sun with 6 to 8 hours of sunlight each day. It can also tolerate a bit of light shade, preferably dappled sunlight, for part of the day. It's best to avoid shade for prolonged periods as this can cause the leaves to yellow and the plant's overall vigor to decline over time.
pruning
For Dwarf Fothergilla (Fothergilla gardenii 'Jane Platt'), pruning should be done at least once a year. The best time for pruning is after the flowering period, usually from late spring to early summer. When pruning, it is recommended to only remove dead branches, suckers, and weak or crossed branches to encourage new growth. It is also recommended to prune the shrub to keep it within its desired size and shape. To do this, prune just above a branch node while maintaining an attractive shape. Finally, prune the remaining stems to give the shrub a denser and more uniform form.
Season
Starts Flowering
Fothergilla gardenii 'Jane Platt' typically starts flowering in late April or early May.