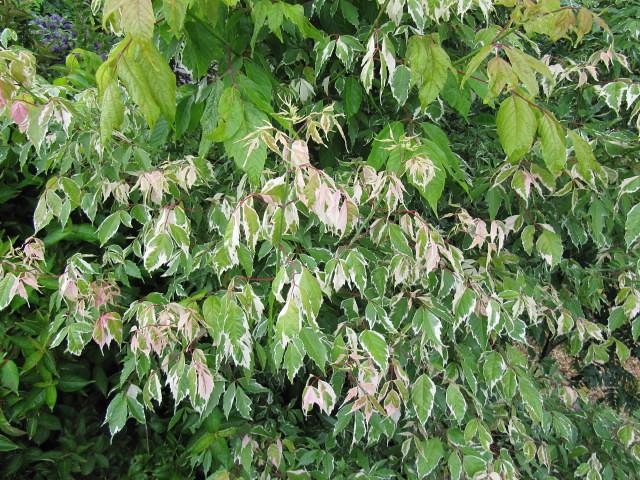 Flamingo Boxelder
Acer negundo 'Flamingo'
Also Known As - Manitoba Maple,box elder

Flamingo Boxelder is an amazing and eye-catching tree variety that adds a unique flair to any garden. It's an elegant and graceful accent tree, with striking, feathery, pink and white foliage and bright pink seedpods in the Autumn. Its heart-shaped leaves are also great for wildlife and provide a natural habitat for birds. In addition to its ornamental beauty, this fast-growing and hardy tree is also quite tough and resistant to disease, pests, and drought. Perfect for small gardens, containers, and street trees, this stunning tree is sure to add a playful and vibrant touch to any outdoor space.
Propagation:
Air Layering Propagation,Grafting Propagation,Cutting,Division,Seed Propagation
Flowers:
Greenish yellow Flowers
Sun:
full sun,part sun/part shade
Leaf Color:
green,yellow,pink
watering
Flamingo Boxelder should be watered once a week, with around 1-2 inches of water per session. It is important to ensure that the soil is allowed to dry out in between waterings, as this plant does not tolerate wet or soggy soil. Soil should be kept moist, but not wet. To help with water absorption, apply a layer of mulch around the base of the plant.
sunlight
Flamingo Boxelder, a fast-growing, deciduous tree, looks great when planted near a water body or next to other tall trees. It prefers full sun, which should be provided for 6 to 8 hours each day. For best performance and disease/insect resistance, it is important to plant this tree in an area that does not have too much shade. Though this species is very adaptable and can tolerate partial shade, it might not flower or fruit well and its growth may be stunted.
pruning
Flamingo Boxelder trees should be pruned in the early spring before they break dormancy, ideally at a minimum of 2 or 3 years after planting. Prune the tree when young to achieve the desired shape and size. Lateral shoots should be trimmed back to 1-third their length; larger branches should be cut back to just outside the branch collar. Pruning should be kept to a minimum to avoid damaging the tree. Remove any diseased, crossing, or dead wood at any time. Excessive pruning may stunt the tree's growth.
Season
Starts Flowering
The Acer negundo 'Flamingo' typically starts flowering in April.