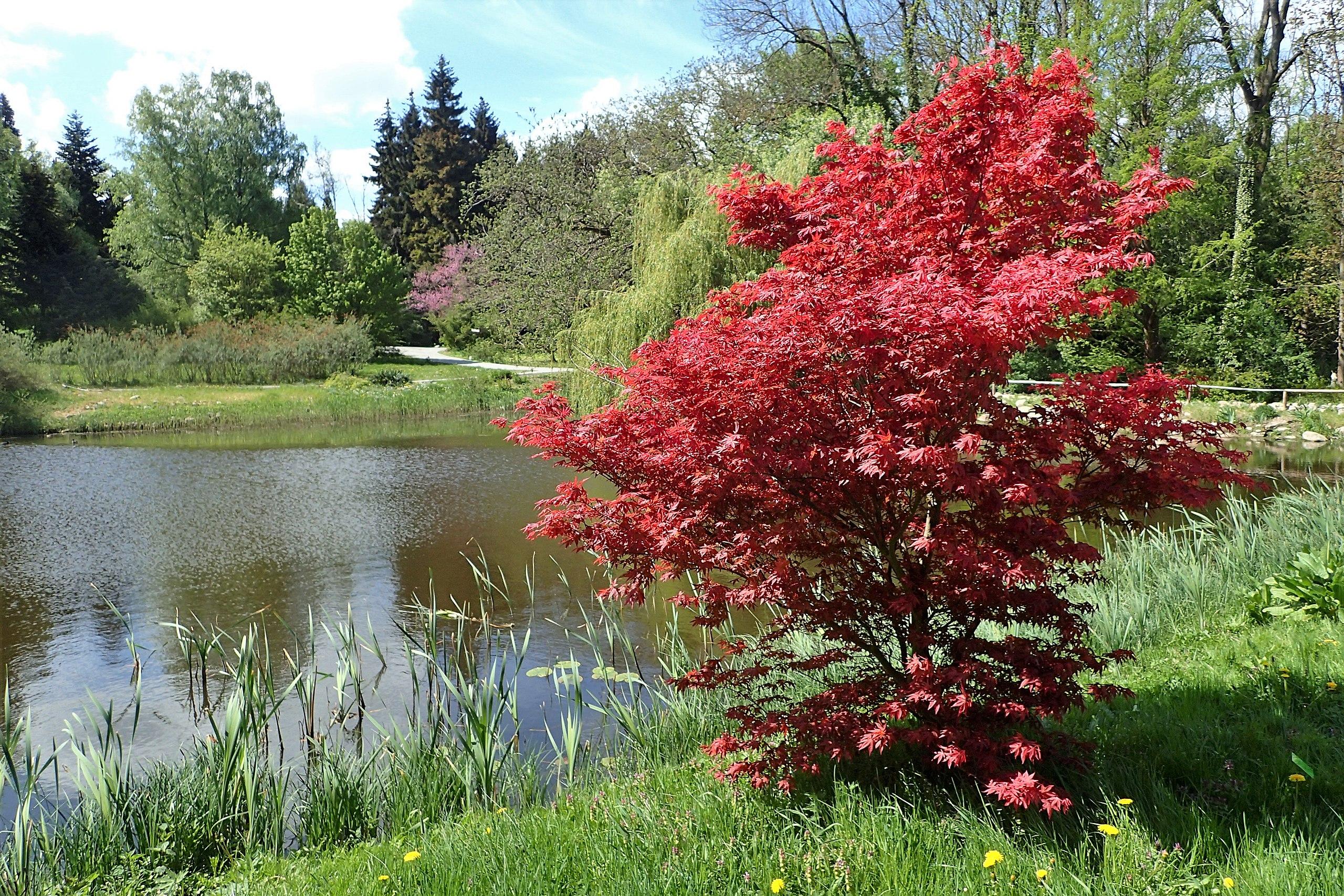 Japanese Maple
Acer palmatum
The Japanese Maple, or Acer Palmatum, is a beautiful small tree and an amazing addition to any landscape. Its delicate foliage offers an incredible range of colors, from vibrant reds to deep greens throughout the growing season. In the fall, its leaves turn yellow and oranges, and finally bronze. With its intricate branches and vibrant colors, it is a sight to behold. This species is also preferred for its versatility, as it grows well in both container gardens and in large outdoor spaces. Its petite size makes it an ideal choice for a variety of settings, making it a great all-around choice for any garden.
Propagation:
Air Layering Propagation,Grafting Propagation,Cutting,Seed Propagation
Flowers:
Reddish-purple Flowers In Spring
Fruits:
green,red,yellow,purple,orange,maroon,burgundy Fruits In Summer Ready In Fall
Leaf Color:
green,red,yellow,purple,orange
watering
Water Japanese Maple trees at least once every week. Watering should be done in the morning or early evening when temperatures are mild, as hot temperatures can cause water droplets to magnify and burn the leaves. Check the soil before watering to see if it is dry, and if it has been, water generously; if the soil is still damp from the last watering, ease back on the amount of water used. When you do water, be sure to water the root zone of the tree and not just the leaves.
sunlight
Japanese Maple should be placed in a spot that receives 3-6 hours of direct sunlight per day, preferably in the morning for best results. Direct midday sun should be avoided as this could cause leaf scorch. Japanese Maples can also tolerate partial shade, but will not thrive if placed in a full shade location. If possible, the plant should be sheltered from strong winds, which can scorch the leaves, and it should be watered regularly throughout the growing season.
pruning
Pruning Japanese Maples should take place in late winter to early spring when the trees are still dormant. Pruning should be light, removing no more than 1/3 of the total canopies of the maple trees. Pruning should focus on removing dead and crossing branches, thinning out dense areas, and cutting back long and unruly branches. This will allow light and air to penetrate the canopy, improve structural strength, and help prevent disease and pest infestations. Generally, no more than 5 branches should be removed in 1 season as it can cause undue stress for the tree if more than that is taken away.
Season
Harvest Fruit
Harvesting of Acer palmatum fruits typically begins in late summer, usually in August or September.
Starts Flowering
Japanese Maples typically start flowering in April.
Harvest Fruit
Harvesting of Acer palmatum fruits typically begins in late summer, usually in August or September.