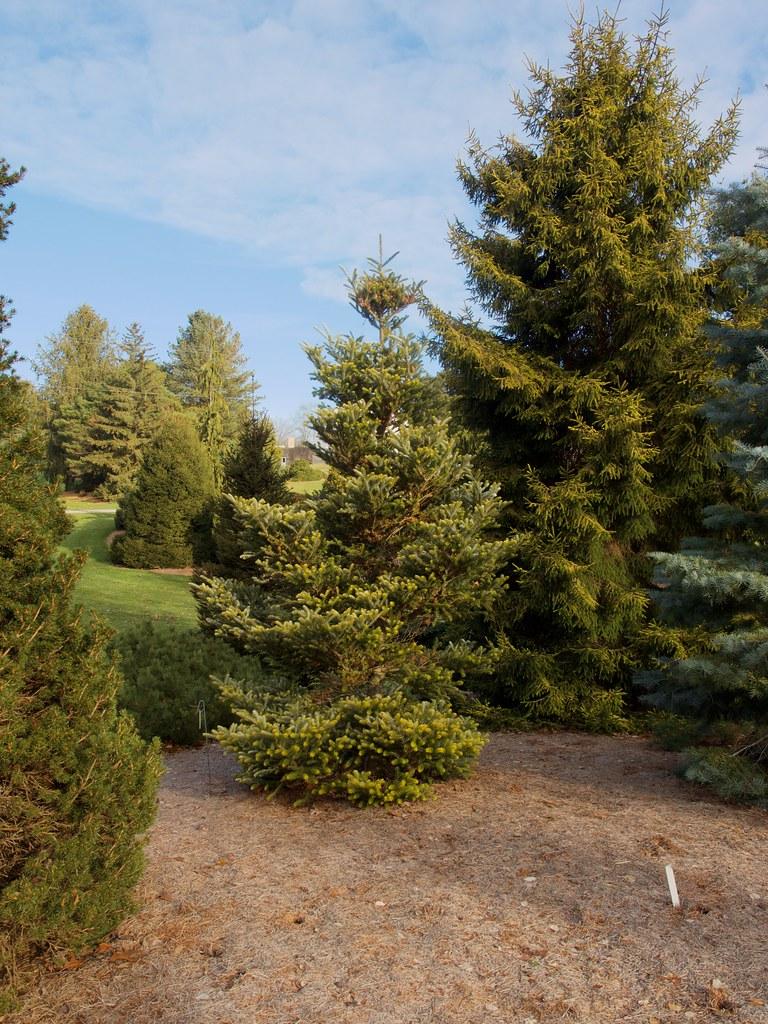 Golden Korean Fir
Abies koreana 'Aurea'
The Golden Korean Fir is truly awe inspiring. Its stunning golden-green foliage and soft pink cones make it a majestic wonder to behold. This evergreen tree grows quickly and is remarkably tough and resistant to brittleness. Its branches form a distinctive cone shape that gives it a modern, contemporary look. Its needles are soft and full of pleasant aroma. This amazing specimen requires minimal maintenance and is an ideal focal point for landscaping and garden design. Its unique foliage, easy upkeep and attitude of durability make it a stunning and reliable addition to any garden.
Propagation:
Cutting,Grafting Propagation,Layering Propagation,Seed Propagation,Air Layering Propagation
Flowers:
Non-flowering Flowers
watering
Golden Korean Fir should be watered once a week in the summer and every other week during the winter. For hot and dry days , add more water as needed. Make sure to thoroughly water the plant until the excess moisture drains through the pot's drainage holes. Do not allow the plant to sit in water for too long, as this can cause the roots to rot. During the growing season, April through October, the soil should remain moist but never soggy.
sunlight
Golden Korean Fir plants require full sun for optimal growth, ideally receiving at least 6-8 hours of direct sunlight every day during the growing season. They are not particularly fussy about the strength of the sunlight and will benefit from morning, midday and afternoon light. During the summer months, it is best to provide the plant with some protection from the heat of the afternoon sun to avoid damage to the foliage.
pruning
The Golden Korean Fir should be pruned when new growth has stopped and no sooner than the end of June in climates with hot and dry summers. Pruning should consist of light trimming of the outer branches and shape the tree as desired. After the main branches have been shaped, more detailed pruning may be done by cutting the side shoots to maintain a compact and dense form. This will help to develop a dense framework and keep the tree looking tidy and balanced.
Season
Starts Flowering
Abies koreana 'Aurea' typically starts flowering in April.