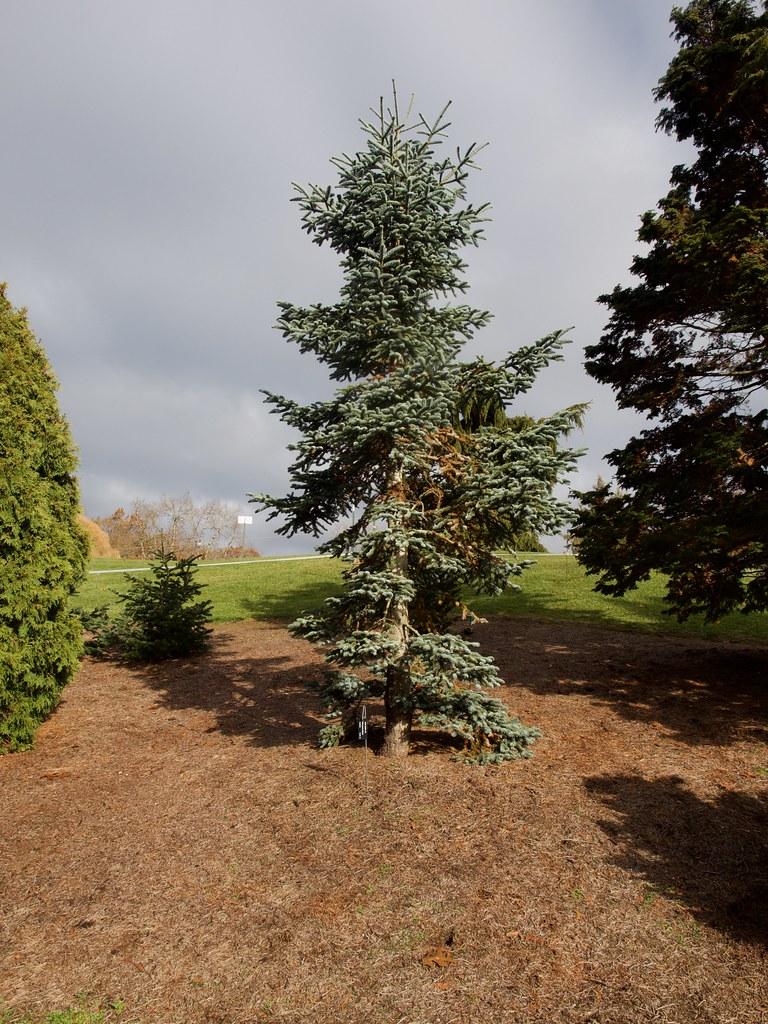 Noble Fir
Abies procera
Also Known As - Red Fir,White Fir

The Noble Fir (Abies procera) is an amazing species in many ways. It is a tall and stately tree with a beautiful, conical shape; its symmetrical branches are heavily laden with needles that range from a deep, glossy green to a deep blue-green. It has a thick, scaly bark and splendid foliage that make it an ideal choice for any garden. Its wide, dense growth provides shelter to wildlife, while its strong branches provide it with excellent resistance to windstorms. The Noble Fir is a long-lasting species with impressive longevity, making it a great addition to any landscape. With its majestic form, lush color, and great strength, the Noble Fir is a remarkable species that will enhance any outdoor space.
Propagation:
Seed Propagation,Cutting,Grafting Propagation,Layering Propagation,Air Layering Propagation
watering
Noble Fir (Abies procera) should be watered moderately and regularly, with an approximate frequency of once a week. The amount of water that should be applied should be enough to keep the soil evenly moist but not waterlogged. When watering, water deeply to encourage deep root growth and make sure to penetrate the root ball of the plant. Established trees can withstand occasional drought, however newly planted trees may require more frequent watering until they become established.
sunlight
Noble Fir plants require full sunlight for much of the day during the peak growing season, which usually occurs during the summer months. Sunlight is essential for proper growth and development of the plant, and this species should be exposed to direct sunlight for between 6-8 hours each day. During the winter months, the amount of sunlight should be reduced to 4-6 hours each day. If Noble Firs fail to receive the proper amount of sunlight, they may struggle to develop healthy, robust foliage and overall growth.
pruning
Noble Fir should be pruned in late winter or early spring. Pruning should be minimal, focusing on removing any dead, damaged, or diseased branches. If needed, growing tips can be removed to maintain desired size, shape, and angle of branching. Avoid cutting branches through heavily burdened areas - these areas should be thinned out instead. In addition, limit the amount of pruning to no more than 10% of the foliage each year to prevent possible dieback or disease problems.
Season
Starts Flowering
Noble Fir typically starts flowering in late spring, usually in May or June.
Starts Flowering
Noble Fir typically starts flowering in late spring, usually in May or June.